The Old Feed Store, banking and home improvement!
CEO Business Visits
CEO Guest Speakers
---
The Old Feed Store and more!
Brooke Miller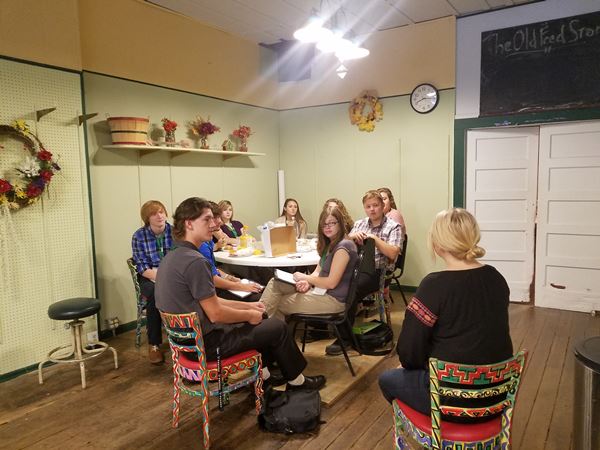 Brooke Miller, owner of The Old Feed Store, discussed the path that lead her from Cobden to Sydney, Australia  and back again.  Brooke wears many hats including being the Director of Clinical Education and professor at SIU's School of Medicine, a board member for Union County CEO and mother of two young boys just to name a few! The class was impressed with her ability to juggle all these roles but was most impressed with her comment that her family always comes first. Her statement, "Failures defeat you, or make you a stronger person" echoes previous speakers' comments that failures are just a way to learn and grow and are to be expected at times. 
---
Banking 101
Glenda Boone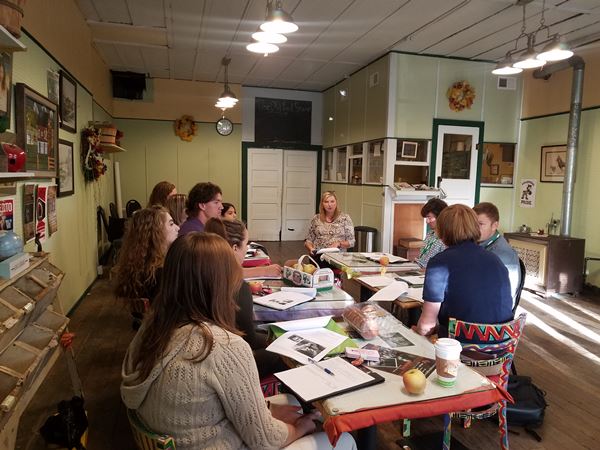 Glenda Boone from US Bank in Cobden reviewed  much needed financial information for young adults as they look to graduate high school and move onto new jobs and college. Glenda talked about how quickly credit card debt can accumulate and the difficulty of paying it off due to finance charges.  The class is very excited to take a tour of the bank in the next few weeks.  
---
Rusty's Home Center
Rusty Flamm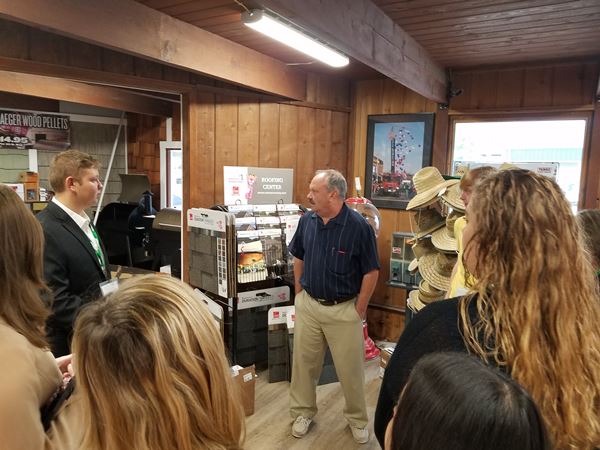 At Rusty's Home Center, Rusty Flamm gave the class a tour of his buildings and discussed the growth and changes over the years of owning the business. Rusty's comment "Think outside the box. If it's always been done that way, why?" really hit home with the class to question how and why things are done a certain way and to think "Is there a better way?"  Rusty emphasized that appearance makes a big difference in the workforce and that customer service is key to a succesful business.  
---
Student Journal Highlights for this week
---