Week 2
CEO Business Visits
CEO Guest Speakers
---
Curt's Classics
Curt Walker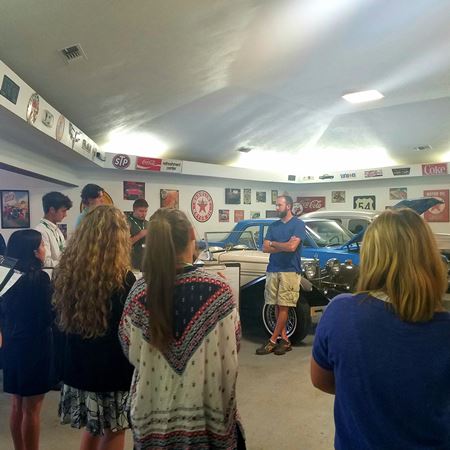 Curt's Classics, located in Dongola, was our first tour of the 2018 year. Curt spent time talking to us about how he came to open such a specialized business and about his recent business move to Dongola.  Curt purchased and renovated a building that had previously been a church. During the tour, it was hard to believe that the building had been a church.  Curt emphasized the need to see beyond the obvious use of buildings/space and to have vision to see what a space can become.  Some advice Curt gave to the class was to figure out what their passions were and to see how they could incorporate this into their work life. This turned out to be the theme for the week. 
---
Grassy Lake Hunting Club
Collin Cain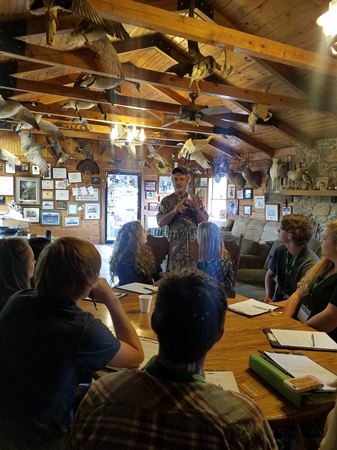 Grassy Lake Hunting Club was Union County CEO Program's first home base.  Collin Cain, owner of Grassy Lake Hunting Club, met with us to talk about his years in the ever changing world of goose/duck hunting.  Collin explained to us how the hunting club had to change and adapt as fewer and fewer geese traveled this far south.   Collin also stressed to the class that they should find what they like and do it.  Figure out what their passions are and focus on those things.   The highlight of the day was the tour of the hunting club's land, and seeing where the duck pits were located all while riding in the "duck mobile." 
We would like to thank Collin Cain, Grassy Lake Hunting Club for being a Union County CEO investor
---
Leadership Lived
John Nimmo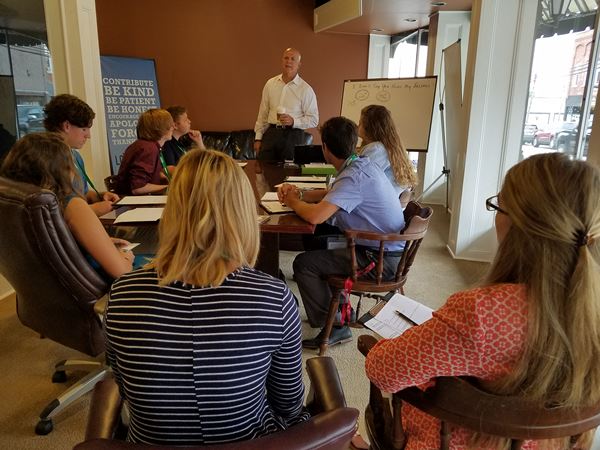 John Nimmo of Leadership Lived and Re/max Southern talked to the class about the path that led him where he is today.  John empasized the need to learn to  communicate through what it said, how it's said and body language. The idea of figuring out and following your passions was discussed by John also as the theme of "passion" continued this week.  Another key idea discused by John was the idea that we build a good team one relationship at a time.  John recommended several books that would be beneficial for the students to read. He also had an activity for the students as a way to practice negotiation skills. This was an excellent way to see how the ability to communicate and negotiate are important in the business world. 
---
Student Journal Highlights for this week
---