Week 26
What a busy week! Putting the final touches on "Hearing Our Hometown Heartbeat", drafting the business plans, and having WORKSHOP DAY! So, we took a week off from journals and added time for a little fun too!
---
Heartbeat's Finishing Touches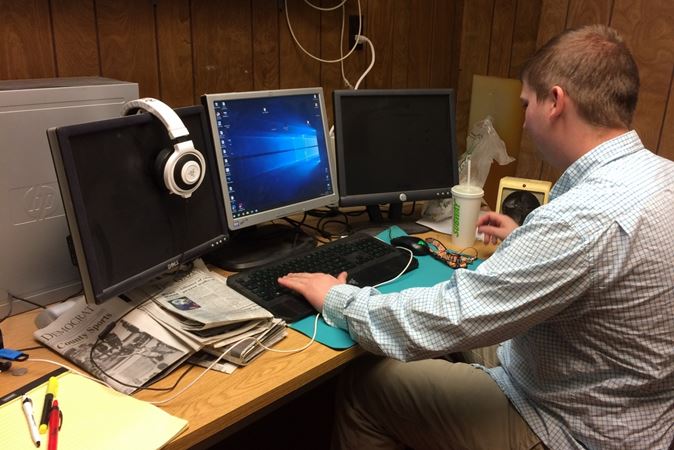 Teamwork is alive and well in Union County CEO! While Jessica, Aaron, and Shad, sorted ad proofs and receipts to deliver or scan and Jessa kept track of finances, Erin worked on the articles and Julian proofed the ads he created. Then several of the team proofread, the facilitator proofread, and the Gazette staff proofread, and Julian spent dozens of hours doing layout and then correcting the little things we all overlooked. The public is going to be simply AMAZED at the quality of the writing, amount of information, and creativity of the ads. Great Job, Team 17! March 9, be sure to get your copy of The Gazette-Democrat with the "Hometown Heartbeat" insert!  Thank you, Jerry Reppert, for partnering with Union County CEO!
---
Drafting Business Plans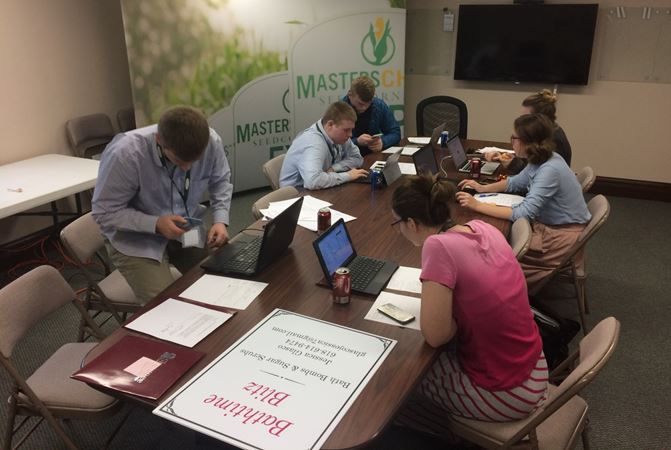 The students have had many speakers with specific information for starting a busines and are using the online sba.gov site to write their business plans for the businesses each will start soon. Some classroom days get a little frustrating when that idea or phrase you are looking for just won't fall into place. So, to break the stress, students practiced their power poses. (The gals REALLY got into this!) A speaker last year, Jennifer Vahling, from Midland States Bank in Effingham, told Team 16 than whenever you have to build up your courage for an interview or business appointment, spend a few minutes in a power pose imagining yourself as being the successful person you want to be. Try it. You might not want to go as far as they did with a Spiderman pose, though.
---
HeBrewz Coffee House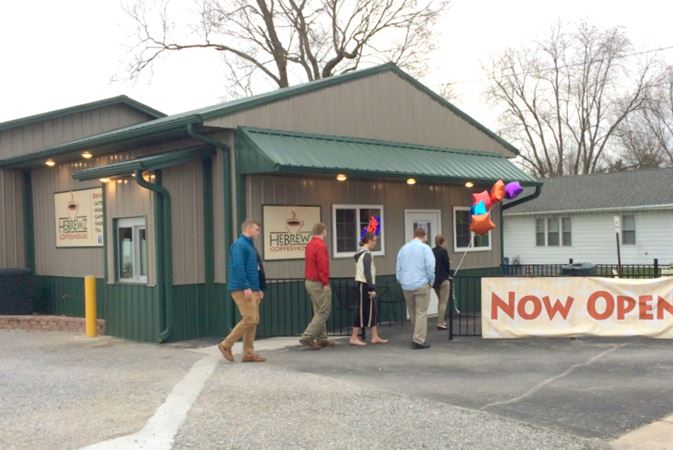 One day, after a long hour of working through the Executive Summary of the business plans and beginning to think about the Trade Show displays, the facilitator surprised them! Business people have to be flexible, after all!
There are no trade shows nearby, so what is the next best thing? A Grand Opening! So Team 17 journeyed to Jonesboro to check out HeBrews CoffeeHouse to see what they were doing to bring in customers (signs, a "Hebrew", discounts) and how to get customers engaged with the products and to explore the building (samples and drawings in different parts of the coffeehouse). A pretty good lesson and very good frozen coffee delights!
---
Workshop Day!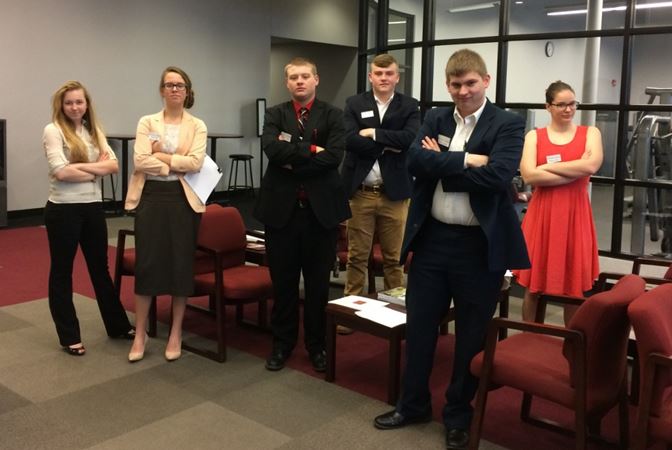 Workshop Day, also known as "Ask the Experts Day", is when the students present their business plans individually to a few business leaders in the area. They must give a short "elevator pitch" explaining the name, the basic idea, why they chose the business, and why it will be successful. The experts then critiqued each plan and offered suggestions. Every seven minutes they switched to another expert.
Thank you, Charlotte Clover, Leni Lambdin, Stephanie Rhodes, Andy Sisulak, and Josh Joiner for really listening to the entrepreneurs and giving them confidence and advice!
---